$ whoami
About Me
I am a second year undergraduate student at Northeastern University in Boston, MA.
Research interests: computational medicine, biomedical engineering, systems biology.
Education
Northeastern University
2019-2022
Khoury College of Computer Sciences
Computer Science/Biology Combined Major
McGill University
Fall 2018
School of Continuing Studies
First semester exchange student through Northeastern University's N.U.in program.
Montgomery College
Fall 2017
Spring 2018
Dual Enrollment
| | |
| --- | --- |
| CMSC 260 | Computer Security (CompTIA Security+) |
| BIOL 210 | Microbiology |
Thomas S. Wootton HS
2014-2018
High School
National AP Scholar Award, Certificate of Meritorious Service Award
Math: AP Stats, AP Calc BC, Multivariable Calculus
CS: LAN networking, Programming 3
Biology
Healthcare is changing, and our future depends on a new generation of scientists who are versed with both medicine and computer science. Combining my curiosity for research with my talent for programming, I'm committed to bridging these fields.
Neuroinformatics
At the forefront of pediatric neurology, recent advances to MRI technology have enabled in-utero neuroimaging. The science is built upon advanced software for quantitative analysis.
My work at the McGill Centre for Integrative Neuroscience and the Boston Children's Hospital contributes to the study of developmental human neuroanatomy.
We built an image processing pipeline using CIVET 2.1.1 for volumetric analysis of fetal human brain MRI scans.
My work focused on surface reconstruction of the subplate zone, a transient subcortical layer with complex morphology.
Presentations
Systems Biology
Currently, I'm researching how the central nervous system is affected by interactions between our microbiome, intestinal membranes, and the immune system.
Also, I love teaching! Splash is a program where undergraduate students prepare and teach classes to high school students in Boston. One of my topics is about clinical microbiology and the gut-brain axis.
Computer Science
Free software advocate, Linux enthusiast, script kiddie.
Cybersecurity
Hacking. I figure things out best by breaking them apart.
Even before coming to Boston, I discovered an injection vulnerability on Northeastern's undergraduate admissions webpage. After demonstrating its exploitability, I worked together with Northeastern ITS to ensure we have reliable defenses against cyber attack.
Fall 2019
I joined Generate as a build studio engineer, working for Mount Locks. Our scope outlined the client's expectations for the team to develop a demonstrable prototype. My efforts carried the project beyond stretch goals. By handoff, the software features were nearly suitable for product release.
Using cryptographic functions, I designed and implemented a custom protocol for token exchange over Bluetooth LE. The device authenticates communication without ever having to transmit the password.
Programming
I am a contributor to Search NEU, a community-powered web app to make class registration easier for Northeastern students.
Through Hacks I have weekly discussions with a diverse community of programmers at Northeastern.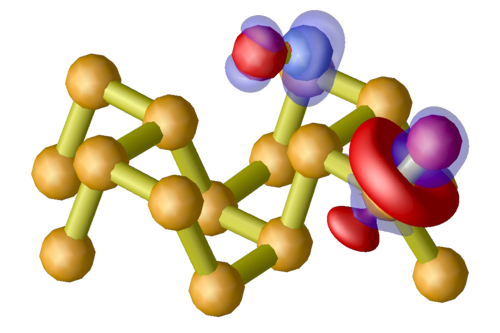 Skills
Personal
... more about me!
Likes: snowboarding, garlic, philosophy
Dislikes: climate change, advertisements
Don't hesitate to contact me about anything!