$ whoami
About Me
I am a second year undergraduate student at Northeastern University in Boston, MA.
Research interests: computational medicine, biomedical engineering.
Education
Northeastern University
2019-2022
Khoury College of Computer Sciences
Computer Science/Biology Combined Major
McGill University
Fall 2018
School of Continuing Studies
First semester exchange student through Northeastern University's N.U.in program.
Montgomery College
Fall 2017
Spring 2018
Dual Enrollment
| | |
| --- | --- |
| CMSC 260 | Computer Security (CompTIA Security+) |
| BIOL 210 | Microbiology |
Thomas S. Wootton HS
2014-2018
High School
National AP Scholar Award, Certificate of Meritorious Service Award
Math: AP Stats, AP Calc BC, Multivariable Calculus
CS: LAN networking, Programming 3
Neuroinformatics
Disruption of healthcare by technology depends on a new generation of scientists who are versed with both medicine and computer science. Combining my interest in neuroscience with my talent for programming, I'm committed to bridging these fields. My current work is on quantitative neuroimaging research.
This summer, I am studying developmental neuroanatomy at the Boston Children's Hospital. My focus is on surface reconstruction of the subplate zone.
While studying abroad in Montréal last winter, I spent two months as a trainee at the McGill Centre for Integrative Neuroscience.
We developed an image processing pipeline using CIVET 2.1.0 for volumetric analysis of human fetal brain MRI scans.
Programming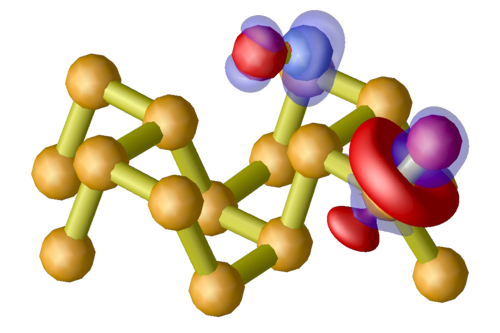 Free software advocate, Linux enthusiast, script kiddie.
This webpage is a WIP, this is the second night I'm staying up past 5:00 AM to work on this...
Stuff:
ES6 JavaScript
Linux Systems Administration
Python 3, numpy
Java 8, object-oriented threading, multi-threading
LaTeX
For projects, just look at my Gitlabhub.
Personal
... more about me!
Likes: snowboarding, ice skating, eating, philosophy
Dislikes: climate change, proprietary software
Don't hesitate to contact me about anything!